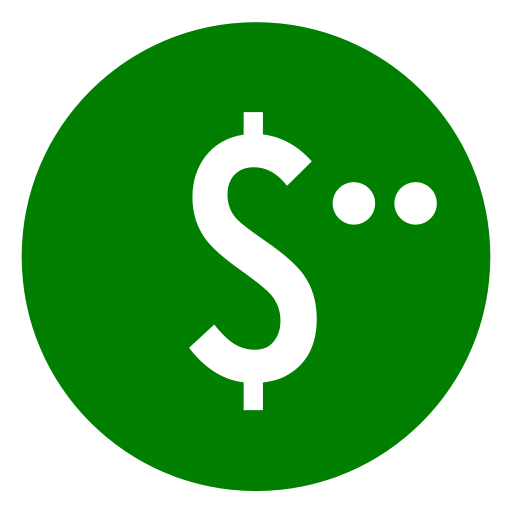 Track Daily Expenses
Use this app to monitor your personal spending habits.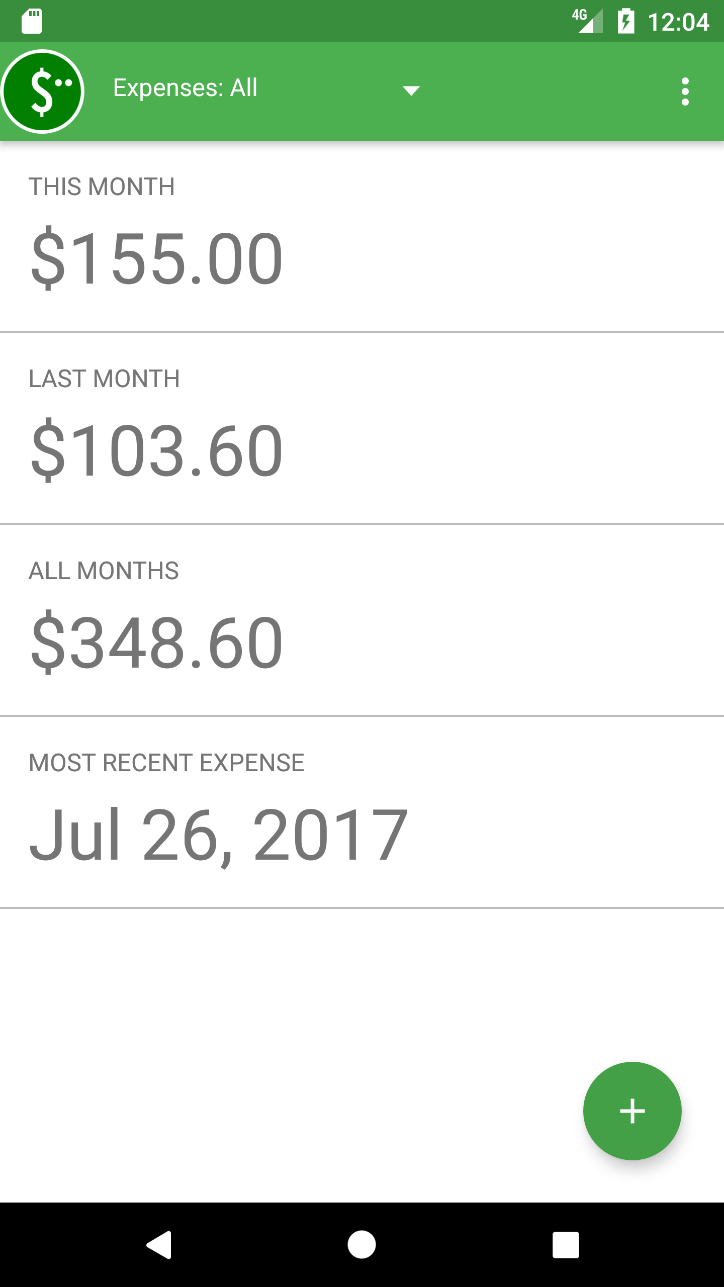 Capture Receipts
Store your receipts with your expense.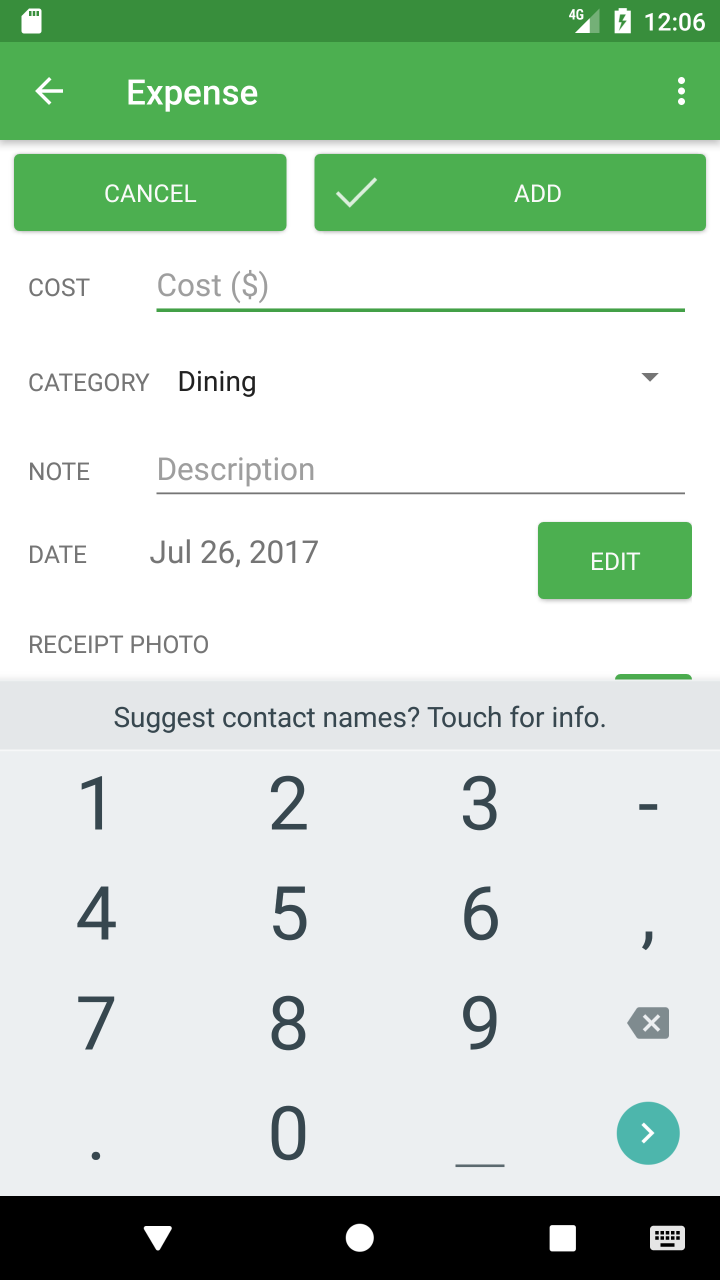 Control Your Data
All your expense data is saved on your phone. No limits to how many entries on your own phone. No sign up required. No Internet connection required. Ad free.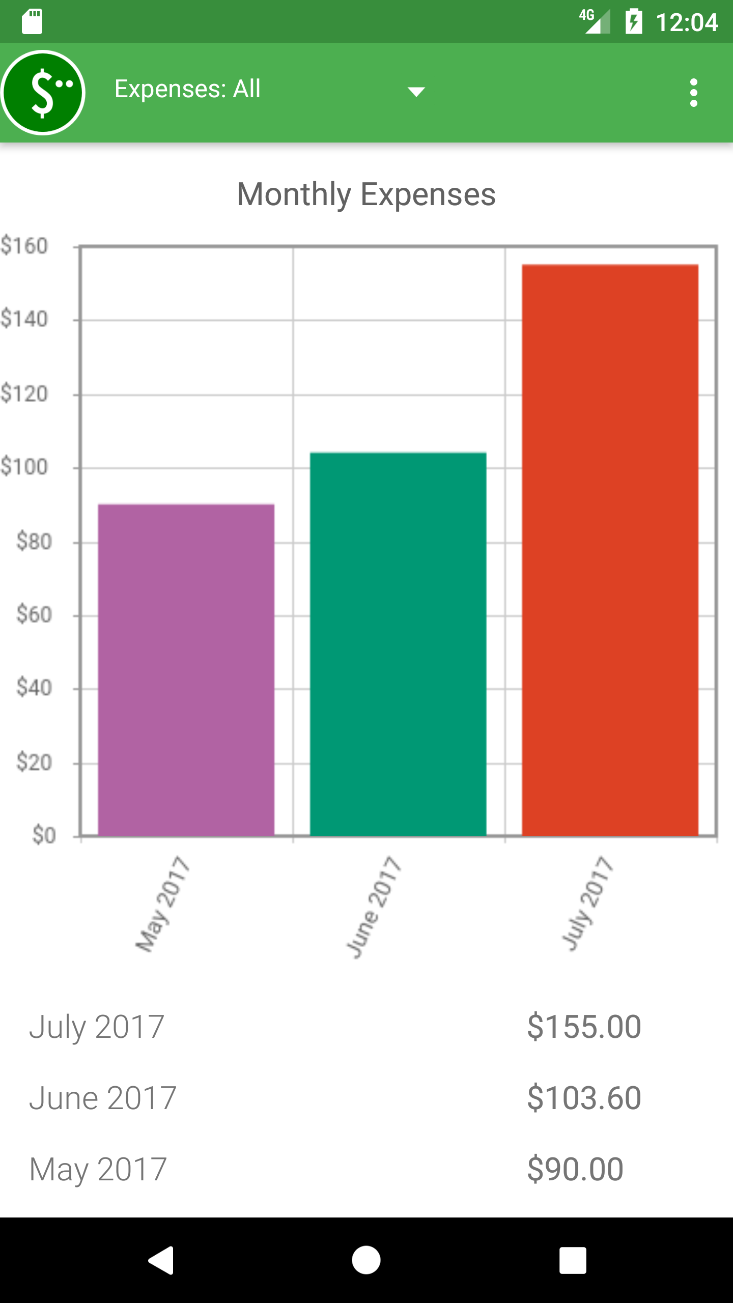 Export Your Data1
Your expense database can be exported to CSV (Comma Separated Value) for Microsoft Excel and Google Sheets. Depending on platform, you can also export to Quicken format (QIF).
Colour Theme
Each month's expenses are shown in different colours.
Sync Phones Together2
You can create an account2 to share your cash expense database on multiple phones. With an account, your expense data is saved on the cloud.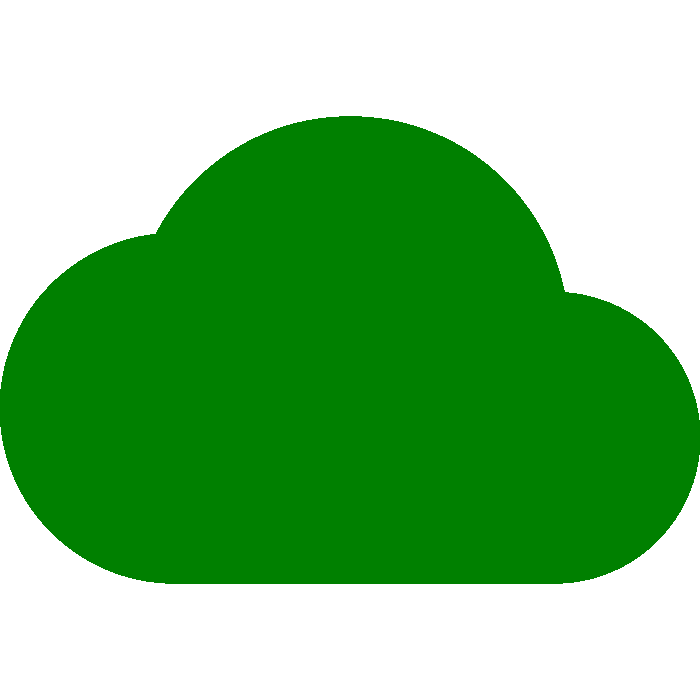 1. Export to CSV may be offered as an in-app purchase
2. Sync between phones requires an in-app purchase